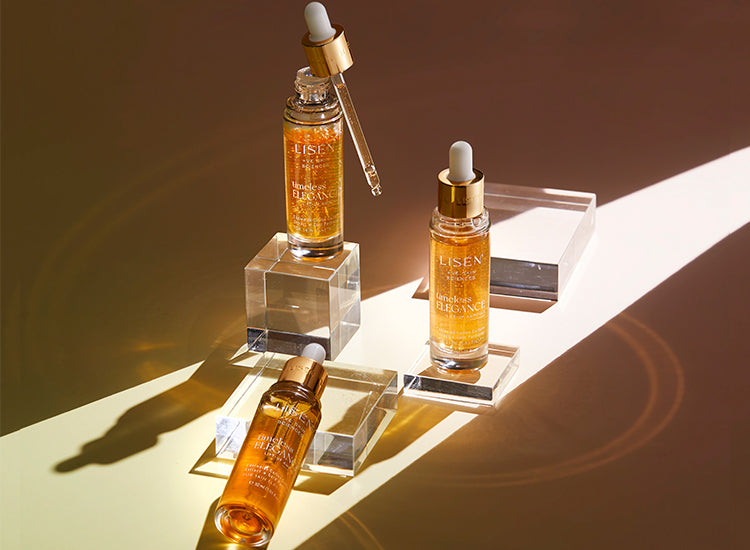 ADVANCED SCIENCE OF CARE THAT UPLIFTS AND INSPIRES
Skincare is not a race. It's a journey and rather a non-linear one. A journey whose phases cannot be constrained to a before and after, one that is constantly evolving and trying to express itself.
The skin has needs that go far beyond the bounds of simply feeding it products and ingredients. At Lisén, we want your skin to find all that it seeks and more.
Our effective, high-grade formulas developed especially for Indian Skin in acclaimed global labs, combined with the values of integrity, kindness and optimism, make Lisén the perfect partner in every phase of your skin journey.
What we Believe
IT'S ABOUT YOUR SKIN, BUT IT'S ALSO ABOUT YOU
While we believe in the power of science and the role it has in determining how one's skin looks and feels, we also acknowledge that skincare is as much an emotional journey as it is a physical one.
Lisén's mission is to enable a new healthy relationship between you and your skin with scientifically advanced skincare backed by proven clinical benefits. We wanted to do this while instilling a sense of compassion and kindness as we believe that caring for the skin goes beyond what you see on your skin to what you feel for your skin and what it makes you feel.
And that is where the concept of Positive Skin Sciences stems from. What does the term mean, you ask? Well, it is simply our two-fold mission of providing high precision advanced science to the skin with an unconditionally optimistic approach.
We don't view any of the skin's phases as a problem. We believe that every skin has its own unique journey and our priority is supporting your skin through any phase that might feel like a concern to you.